Every person yearns for a place of their own to call home. Turkey has a plethora of justifications, and acquiring real estate there is a breeze. Turkey's natural and cultural wealth, established transportation network, geopolitical location, tourism, trade, entertainment, and transportation have long made it an attractive investment destination for businesses and individuals from throughout the world. There are always new chances for investors in Turkey because of the country's strong, stable, and developing economy, and the country is constantly working to increase the value of investments and keep them up. Listed below are seven reasons why purchasing a home in Turkey is a good investment.
First, let's examine the benefits that will accrue to non-Turkish citizens who invest in real estate in Turkey.
Turkish Citizenship
Whoever owns real estate in Turkey can seek permanent residency in the country. If a foreigner invests at least $250,000 in Turkish real estate, they are eligible to seek for Turkish citizenship. Within six months, the foreigner and his or her family will be able to apply for Turkish citizenship. You may make a smart investment and unlock the door to Turkish citizenship all by purchasing real estate in the country.
Residence Permit
Foreigners who purchase a home in Turkey are quickly issued residency permits. By purchasing real estate for $650.000 TL, you and your family will be eligible for a residence permit valid for three years. Anyone in a couple's immediate family (wife, husband, and minor children) can apply for and receive a residence permit. With a valid residency permit, foreign nationals in Turkey are granted the ability to enroll their dependent children in public and private schools in Turkey.
Cheapest Real Estate in Europe
Due to rapid growth and improvement, Turkey's building and real estate markets now provide prospective buyers with a wide range of high-end, cutting-edge dwellings. Almost all of the recently constructed homes have state-of-the-art social amenities including a swimming pool, spa, and gym, and most also have smart home technology.
The Best ROI in the Industry
Strong financial institutions make it simple to locate and close on a financing arrangement that will allow you to buy the home of your dreams in Turkey. Whether you're looking to invest in a home or a business, real estate is one of the most secure and low-risk options available.
Low Cost of Living
And when compared to the United States or European Union countries, the cost of living in Turkey is very attractive. There are several farms in Turkey. Throughout the year, the country provides access to seasonal produce. As a result, the cost of food is quite cheap in our country. Due to the favorable exchange rate, visitors from other countries can easily make ends meet in the United States.
Full Ownership
All of the properties are freehold, which is a major perk. You are NOT acquiring a fractional interest in the property, assuming the lease, or paying rent to the government when you acquire a piece of real estate. When you acquire a home or a plot of land, you become the only legal owner of the asset. It allows homeowners a great deal of autonomy, allowing them to do things like sell or remodel their homes as they see fit.
Geographic Location & History
The territory of Turkey is enormous. Ankara is the nation's capital, and Istanbul is its largest city, while the country itself covers 780,000 square kilometers. The Black Sea, the Marmara Sea, the Aegean Sea, and the Mediterranean all surround Turkey. Because of its terrain, flora and fauna, enormous sandy coastline, great climate, and rich history, Turkey is an attractive and interesting country from a tourist's perspective. Turkey saw 3.2 million international visitors in January and February. The economic impact of tourism in Turkey In 2018, the total was close to $30 billion.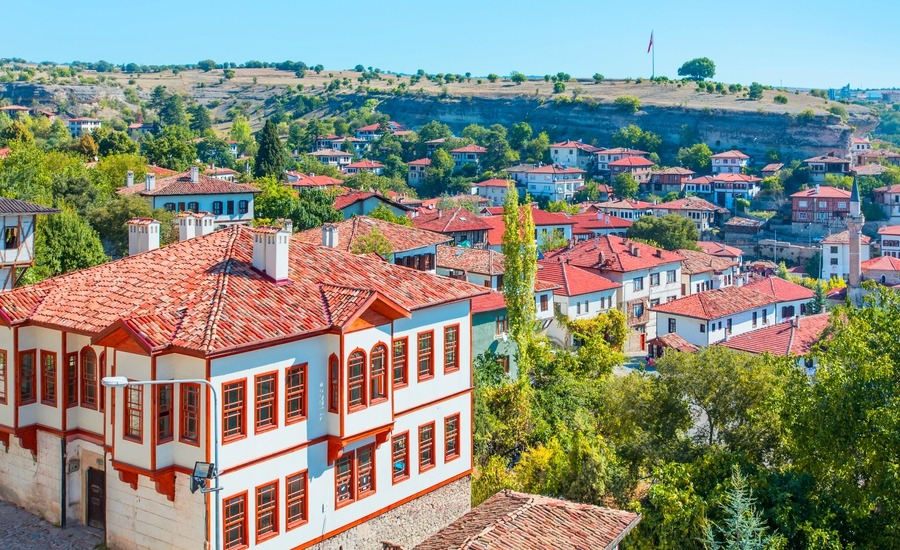 MIA Consulting helps out foreign buyers and sellers of property around the world. We have many different options for real estate, so we can meet the needs of many different sorts of buyers. We are a hardworking group that has established itself in the real estate market on a foundation of innovation, reliability, and energy. As part of this procedure, we make use of improved, time-saving techniques and cutting-edge technologies. MIA Consulting is committed to ensuring the complete satisfaction of each and every one of its clients, and to this end, we will always strive to go above and beyond for you.
If you are interested in purchasing real estate in Turkey and have any inquiries, please contact us at +91 81216 69473. If you'd prefer, you can also message us on WhatsApp. You may also fill out the form on the CONTACT US page of our site to get in touch with us.